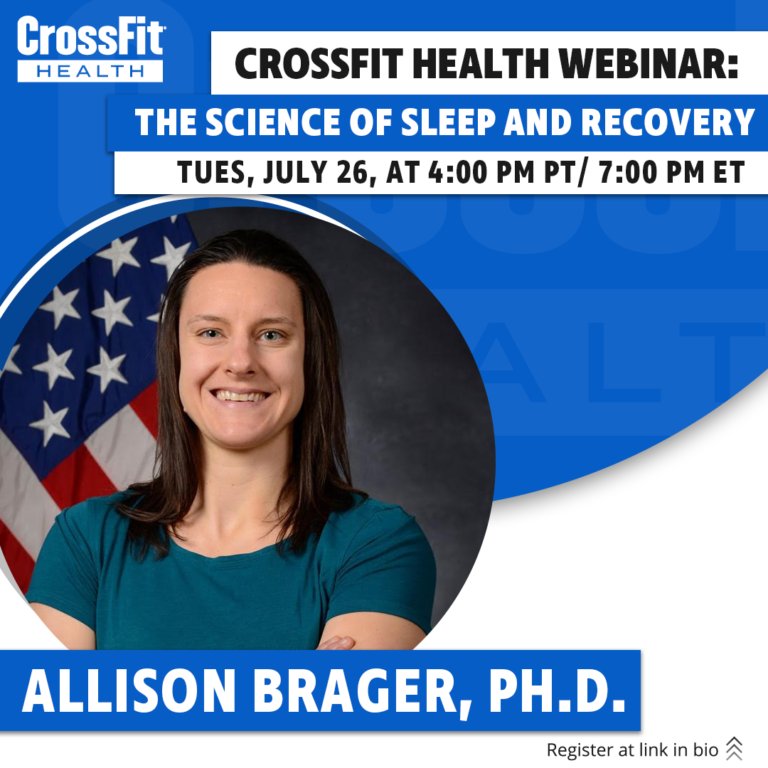 On Tuesday, July 26, at 4 p.m. PT/7 p.m. ET, Allison Brager, PhD., will discuss the interactions between sleep and eating, training, and performance. Dr. Brager dissects the science of sleep and recovery, specifically focusing on what makes for restorative sleep and why restorative sleep is crucial for athletes. This includes determining how to focus on sleep during competition and overcome challenges of sleeping due to travel and anxiety.
Dr. Brager is a subject-matter expert in behavioral genetics, sleep, and biological-rhythms research. She is passionate about discovering new factors that promote resiliency in extreme environments, particularly for military personnel. She also serves on the NCAA task force for mental health and sleep, contributing to the first edition of the NCAA student-athlete mental-health handbook. She is author of "Meathead: Unraveling the Athletic Brain," which debunks the myth of the "dumb jock" and serves as a performance manual for functional athletes. Outside of the laboratory, Dr. Brager was a two-time CrossFit Games team athlete, a two-time CrossFit Regional individual athlete, and a four-year varsity NCAA Division I athlete in track and field. She has an Sc.B. in Psychology from Brown University and a Ph.D. in Physiology from Kent State University.
Space is limited. If you would like to join this webinar, please register here.
Comments on CrossFit Health Webinar With Allison Brager, PhD.