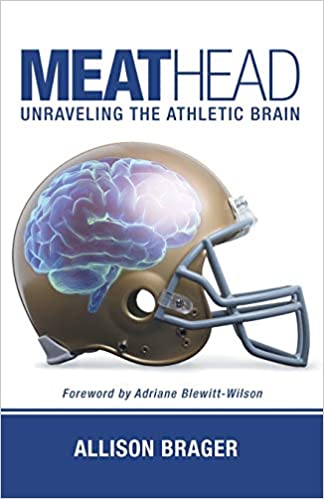 Welcome to the CrossFit Health Book Club. Each month, we will announce the title of a book based on a health topic we will cover through articles, social-media posts, IG lives, and webinars. The book for July 2022 is Meathead: Unraveling the Athletic Brain by Allison Brager, Ph.D. We would love for you to read along with us and provide feedback and questions for our webinar in the comments below.
"Meathead bridges scientific discoveries with athletic anecdotes to unravel the neuroscience of exercise for the jock, gym rat, and sports nut. This is one of few popular science books that strictly focuses on exercise and athletic performance at the level of the brain. This book also serves as inspirational reading for the predetermined couch potato by showing how easy it is for the brain to positively crave exercise and the short- and long-term benefits of exercise for brain health and function. For athletes and coaches, this book provides unique perspectives for enhancing athletic performance and recovery."
Author Allison Brager, Ph.D, is a neurobiologist with focused research in sleep and circadian rhythms for the United States Army. Dr. Brager has used both animal and human models to study resilience to extreme environmental stress. She is currently part of the fatigue management and neuroenhancement groups for NATO, US Special Operations Command, the Office of the Army Surgeon General, and inter-government (DoD, NASA, FAA, NHTSA, NIH).
Mike Giardina will be hosting a live webinar with Dr. Brager July 26, 2022 at 4:00 p.m. PT. Registration details to follow.
Post thoughts to comments.
Comments on CrossFit Health Book Club Book for July: Meathead