Short Answer: Yes! CrossFit helps children develop confidence and body awareness while performing movements that are natural for their bodies. As Dr. Katina Thornton explains, it will also help to keep their bodies mobile and pain-free as they enter adulthood.
Visit any playground anywhere on the planet. Observe the types of movements that kids do there and you are bound to notice a similar dynamic. Children run, jump, climb, hang, and crawl in a chaotic, improvised fashion. They perform constantly varied functional movements without any formal instruction. Most parents would agree that taking their child to the playground is not particularly risky and the benefits of allowing them to play far outweigh the risk of injury.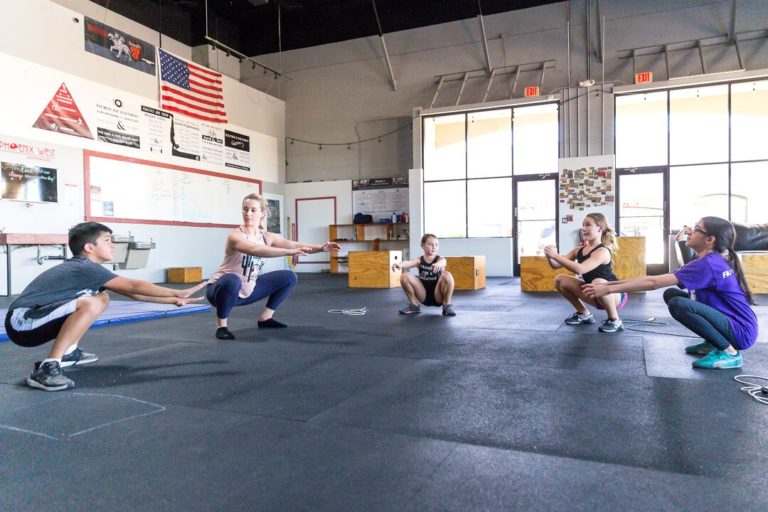 If children naturally do the types of movements that CrossFit includes, it stands to reason that CrossFit is safe for kids. As a parent, I can think of two safety concerns I would have if I were to take my child to any class involving physical activity. The first is whether the class is appropriate for a developing body. CrossFit is safe for growing kids because the movements the program uses involve patterns that humans perform instinctively such as jumping, bounding, and hanging above the ground like a monkey. They are movements that children already do on their own impromptu. When kids train these movements in the context of an organized lesson, they improve their confidence in their ability to control their bodies and become inspired to learn more complex movements. Why wouldn't a parent want their child to feel self-assured with what their bodies are able to do, especially while they are still developing?
Furthermore, CrossFit helps develop movement patterns that will be crucial as they continue to grow. As Dr. Katina Thornton explains, "Children that learn to reach full hip extension early in life are well positioned with this sound movement mechanic to maintain hip mobility. Reaching full hip extension is key to pain-free movement later in life." Not only will CrossFit training set up children for success in athletic endeavors they may pursue down the line; it will also help to keep their bodies mobile as they enter into adulthood.
Another concern might be related to intensity. It is true that the CrossFit program emphasizes intensity, but that intensity is always relative and age appropriate. In accordance with the CrossFit methodology, children learn to prioritize sound mechanics and consistency first. Intensity is encouraged over the long term and only after someone is able to demonstrate competency in the fundamentals. What is the appropriate level of intensity concerning movement complexity, volume, speed, and load? It depends. The psychological and physiological capacities of each child vary, and the program allows for adaptations to meet each kid who shows up to class at a level that is suitable for them. This relative intensity allows children to learn about fitness in an environment that is simultaneously fun, challenging, and full of opportunities for success.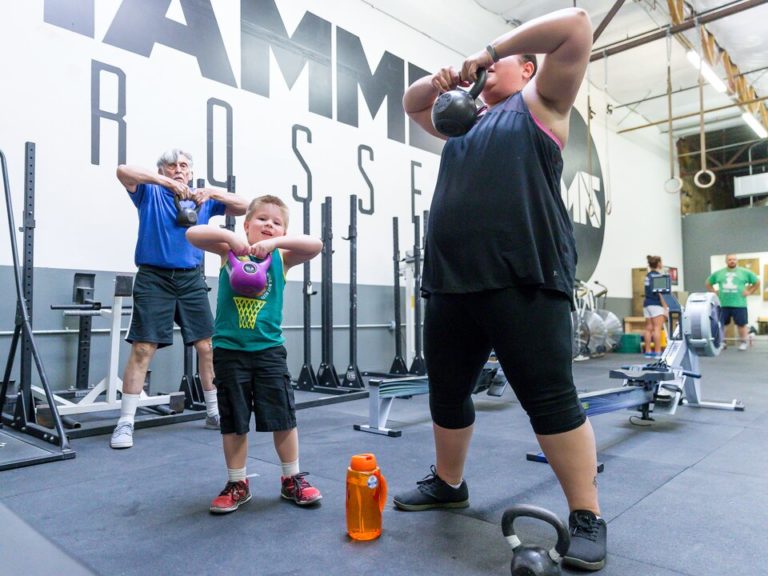 "CrossFit offers a fabulous opportunity for kids to experience something that doesn't happen in typical sports programs: a diverse number of ways to play, explore, and learn about their body and its capabilities," Dr. Wendy Schofer said. "(The) CrossFit methodology embraces that everyone is an athlete, and childhood is the best time to introduce that concept. The best part about CrossFit is the way that it is adaptable to bodies of so many sizes, shapes, experiences, and capabilities."
Not only is CrossFit safe for kids, but it is also an excellent way to develop self-esteem and healthy habits while having fun. CrossFit Kids classes form part of a greater community committed to fostering a positive training experience and culture. CrossFit champions effort independent of your starting point or athletic capabilities. If you work hard, if you put yourself out there and do things that you may have doubted you could do, you are a star.
"When we see CrossFit as teaching and practicing functional movements that support the body where it is right now, it becomes so much more about growth and expanding capabilities than trying to be the fittest person on Earth," Schofer said. "CrossFit invites kids to welcome their bodies as they are, realize the strength and power within through exploration and experimentation, and quite powerfully celebrate failure as it shows that you pushed yourself beyond comfort levels."
As a parent, it is the community aspect that is particularly inviting. In an era when time spent at the playground and in face-to-face interactions is dwindling, the shared experience of participating in a group class is invaluable. Not only do children practice moving their bodies, but they learn how to deal with adversity, find joy in others' accomplishments, and empower themselves to do difficult things. Just as learning to read and write is fundamental to a child's intellectual development, movement is a critical part of their physical and emotional growth. CrossFit is an excellent tool for children to cultivate these capacities in a safe and fun environment.
---
About the Author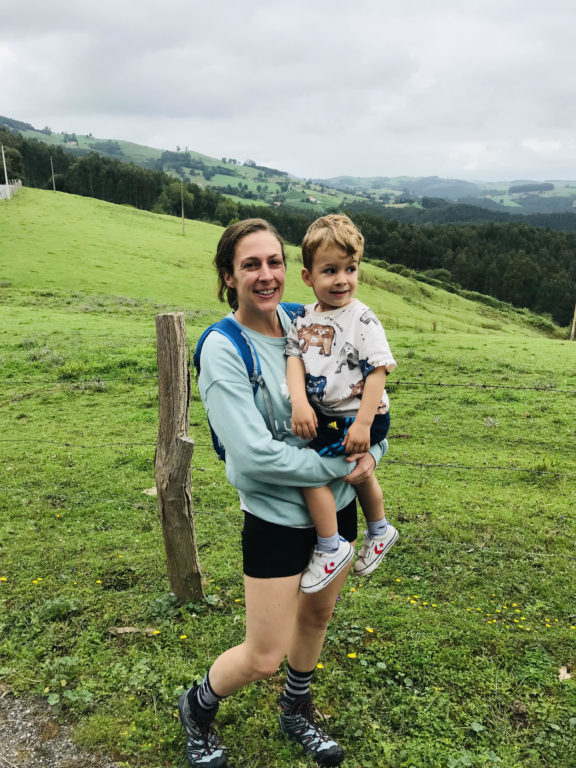 Emily Jenkins is a CrossFit Level 3 Trainer living in northern Spain. She works as part of the CrossFit Seminar Staff and trains at her newly founded garage affiliate. She loves teaching her son how to do somersaults and is always on the lookout for a good book and a bad joke.