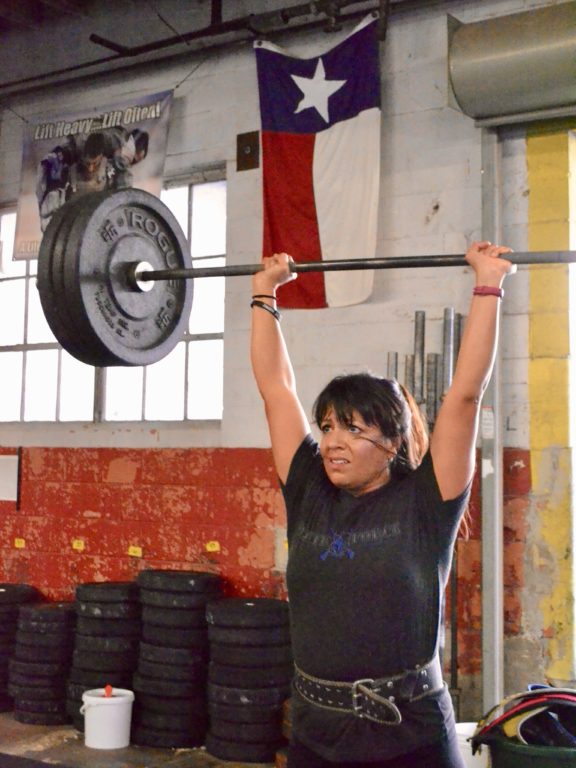 The Workout of the Day for Saturday, June 18, is Eva Strong, a CrossFit Hero workout in honor of Eva Mireles.
Mireles, 44, died on Tuesday, May 24, 2022, while shielding her fourth-grade students from a gunman at Robb Elementary School in Uvalde, Texas. Mireles' co-teacher, Irma Garcia, and 19 students were also killed in the shooting.
Mireles was in her 17th year of teaching in the Uvalde Consolidated Independent School District and held certifications in special education and bilingual education.
In addition to regularly running before school, she also enjoyed hiking, and friends and relatives recall she could be found in her CrossFit gym almost every day after school. Earlier this year, she participated in the CrossFit Open for the ninth time.
Mireles' coach, Mandi Reading, remembers, "Eva loved any workout with a barbell."
Reading and some of Mireles' closest friends put their heads together to create the Tribute workout Eva Strong. The workout contains Mireles' favorite movements and the rep scheme memorializes the lives lost in the tragic shooting: 5 for May, 24 for the day of the month, 19 for the number of students, and 2 for Mireles and Garcia.
---
Eva Strong
With a partner, 5 rounds for time of:
24 double-unders (each)
19 toes-to-bars (total)
2 clean and jerks (total)
400-m run (together)
♀ 135 lb ♂ 205 lb
---
"Eva was beautiful and unassuming," Reading said. "CrossFit was her love."
In an interview with CBS News, Mireles' sister, Maggie Mireles Thomas, said, "I want everyone to remember her. To remember her name, remember her face and remember that she was a hero."
In a tribute to her mom, Mireles' daughter, Adalynn, wrote, "You are so known by so many now, and I'm so happy that people know your name and that beautiful face of yours and they know what a hero looks like. … I will forever say your name so you are always remembered, Eva Mireles, 4th grade teacher at Robb Elementary who selflessly jumped in front of her students to save their lives."
In addition to Adalynn, 22, Mireles is survived by her husband, Ruben Ruiz, three dogs, and countless other family members and friends.
Anyone interested in making donations in Mireles' honor may direct their contributions to the Robb School Memorial Fund.