CrossFit Health Webinar: Training and Nutrition for the female athlete with Dr. Jaime Seeman
6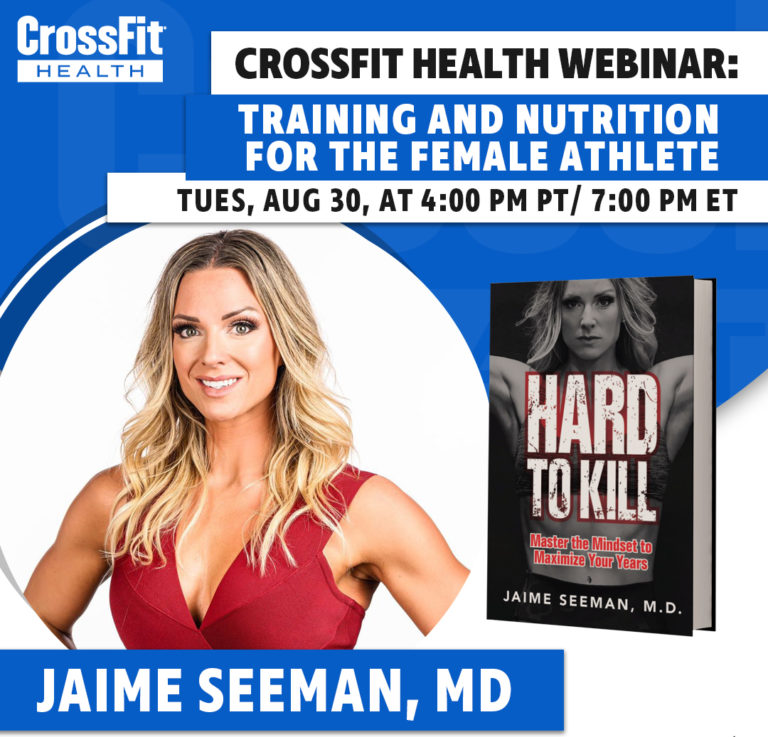 On Tuesday, August 30, at 4 p.m. PT/7p.m. ET, Dr. Jaime Seeman will take a deep dive into training and nutrition for the female CrossFit athlete. This webinar will mostly focus on improving health and fitness in the general female CrossFitter, but will also touch on how to train and eat for optimal performance and competition.
Dr. Seeman is a board-certified obstetrician-gynecologist with a background in nutrition, exercise, and health science. She is a current fellow in integrative medicine and a board-certified ketogenic nutrition specialist. Dr. Seeman has a passion for fitness, preventative medicine, and ketogenic therapy, which has been transmitted from her own life into her medical practice.
Space is limited. If you would like to join this webinar, please register here.
Comments on CrossFit Health Webinar: Training and Nutrition for the female athlete with Dr. Jaime Seeman