It took UFC fighter Jessica-Rose Clark over 20 years to find home.
Clark's family traveled around Australia in vans throughout her childhood, living on different properties and farms before settling in Northern Queensland.
"We were gypsies. … I had a very unorthodox upbringing, which I love; I am extremely grateful for," Clark said. "But I think because of that, I've never really been given a chance to feel like I belong."
When she was 16 years old, Clark moved out of her mother's home and started working full time with her grandmother and at a bar while finishing high school, she told the "Unleashed Podcast." Clark quit school her senior year to continue working two jobs to support herself.
In 2011, the young girl that moved away from home was now in her 20s and extremely competitive. She had read an article in her local newspaper about a woman who was similar in size and had just won a state powerlifting championship. So, Clark marched through the doors of Dog Factory MMA, hoping to utilize kickboxing to get stronger for her first powerlifting meet, determined to beat the reigning champion.
"Within the first 15 minutes of the class, I decided I wasn't powerlifting," she said. "This was the first time I did anything that really spoke to me and fulfilled me and gave me a sense of purpose."
Combat sports were Clark's calling. Putting her physicality and strength to the test against another person made her feel strong and powerful. From then on, all she wanted to do was fight. First competing in kickboxing, Clark eventually turned her focus toward another style of combat sport, mixed martial arts (MMA), in hopes of creating a career out of her newfound love for fighting.
Today, 35-year-old Clark has adopted the fight name "Jessy Jess" and is one of the most recognized MMA fighters in the world, fighting professionally in the UFC. With the help of CrossFit, she continues to dominate the MMA industry and inspire women all over the world through passion, strength, and perseverance.
The Thankless Job
MMA is a "thankless" job, Clark said. "It's hard to survive in it. Unless you have love and passion for it, you're not really going to get that far. … That's the one thing I always had."
Like most aspiring professional athletes, Clark did not find success right away. But in the MMA industry, when you don't win, you don't make as much money. Athletes get paid to fight, but they get paid to win.
"That could be the difference between making $750 or $1,500," Clark said.
For most of Clark's career, she lived in cars, on gym floors, and even in a stranger's hallway. Her diet consisted of rice and spinach. She walked six hours round trip to train at a gym because she didn't have money for a bus ticket.
Still, she persevered.
A Blessing in Disguise
In 2015, Clark had just begun to taste success. She had won three Australian titles in the span of six months but had fought almost everyone she could in the country and was struggling to get opponents.
Invicta Fighting Championships, an American professional mixed martial arts promotion dedicated to women's MMA, took an interest in Clark, flying her to Las Vegas and offering her a contract to fight live in Invicta FC 13.
Clark lost the match. But she didn't return to her home country empty-handed. Just as kickboxing felt like home, she also felt an attachment to Las Vegas.
"I spent a week there, and I knew I had to figure out a way to get back," she said.
One year later, one of many incidents of domestic abuse would be the career-changing nudge she needed to flee Australia and take up shop in the one place that felt like home.
On April 28, 2016, Clark was attacked by her ex-fiance. He was arrested and pleaded guilty to one count of assault occasioning actual bodily harm and one count of intentionally choking with recklessness. Clark immediately reached out to a friend in the MMA business — who later became her fight manager — in Las Vegas and explained what had happened. He told her to use the U.S. visa she still possessed from the Invicta Fighting Championships and move to the United States.
Clark left Australia and arrived in Las Vegas with two duffle bags and $200 to her name.
"Even though the circumstances that led me to move there were extremely negative, it ended up being a blessing in disguise. That really was the catalyst that led me to be able to pursue this as a full-time career," she said.
One year later, Clark was signed to the UFC.
CSA CrossFit
Six years ago, Clark said she wouldn't step anywhere near a CrossFit class.
"There was this misconception that if we did CrossFit, we were going to get injured, so I avoided it like the plague," she said. "I'm quite injury-prone as it is, so I didn't want to put myself in any environment where that was going to be exacerbated."
Listening to her peers in MMA, she stuck to the training she knew: sprints for cardio, powerlifting to gain strength, and striking practice. She would only focus on what would be productive for her sport.
But in late 2018, Clark took her training to Dublin, California, and joined Combat Sports Academy, a martial arts gym "known for its world-class strikers" and a CrossFit affiliate. CSA owner and Clark's new MMA coach Kirian Fitzgibbons told her she should pick up CrossFit to help train for her UFC fights.
"I think I fought Kirian on it for about a year," Clark said.
Then COVID-19 shut down the world. Her fights were postponed, and all training sessions were moved online. With her newfound free time, Clark started to help with the demonstrations for the online striking and CrossFit classes.
"That was my first introduction to actually doing CrossFit workouts, was by myself in front of a camera through COVID," she said.
Spending every day during lockdown participating in the online CrossFit classes, she saw exponential improvements in her physicality, fitness, and mentality. The mix of lifting heavy, fast, and (most importantly) competitively drew her interest.
On Sept. 19, 2020, during UFC Vegas 11 — Clark's first fight post-COVID lockdowns — she tore her ACL and partially tore her meniscus. Clark was told she couldn't fight for a year. So she leaned into CrossFit to fill the void and help boost her recovery.
She started working with Fitzgibbons' wife, Jessica Fitzgibbons, a CrossFit Level 2 Trainer, lifting with her three times a week and joining the CrossFit classes as much as she could.
Clark was cleared to fight only nine months post-op.
"A big part of that was what I was doing on the CrossFit side," she said. "I felt like maybe athletically I would have progressed a little quicker if I had been more open to doing it earlier."
As Clark began to join more CrossFit classes to train for her fights, she realized there was a big crossover between the movements she trained in the ring and in the affiliate.
Wall balls, power cleans, and squat cleans all require explosive movements, and Clark said she needs to be "quite explosive" in the ring.
Her favorite movement she learned through CrossFit was the squat clean. Within a few months of practicing the lift, she started to see the movement translate into her wrestling.
"It made me so explosive and powerful and mobile, which in a sport that involves moving someone else, physically lifting someone else … pushing 135 lb off you dynamically … there's so much correlation," she said.
Even double-unders translate. Muay Thai — also known as Thai boxing — has always incorporated jumping rope into training. When she started to learn the double-under, the movement was familiar, as she had to train her footwork similarly while training Muay Thai.
Clark currently uses CrossFit as a way to supplement her main career as a UFC fighter. But she also views CrossFit as a way to continue competing once she retires from combat sports.
"I've been a part of my own MMA community for a long time, and that's all I've ever known until I found CrossFit," she said. "I think that the CrossFit community has been — in a lot of respects — so much more welcoming and open than anything I have ever experienced before. … Thank you for letting me be a part of this environment and this community."
Watch Jessy Jess Fight Live on May 13
Catch Jessy Jess in action during UFC Fight Night: Rozenstruik vs Almeida, live from the Spectrum Center in Charlotte this Saturday, May 13. Prelims start at 11:30 a.m. ET/8:30 a.m. PT.
You can stream the fight live on ESPN+ and on ABC.
---
About the Author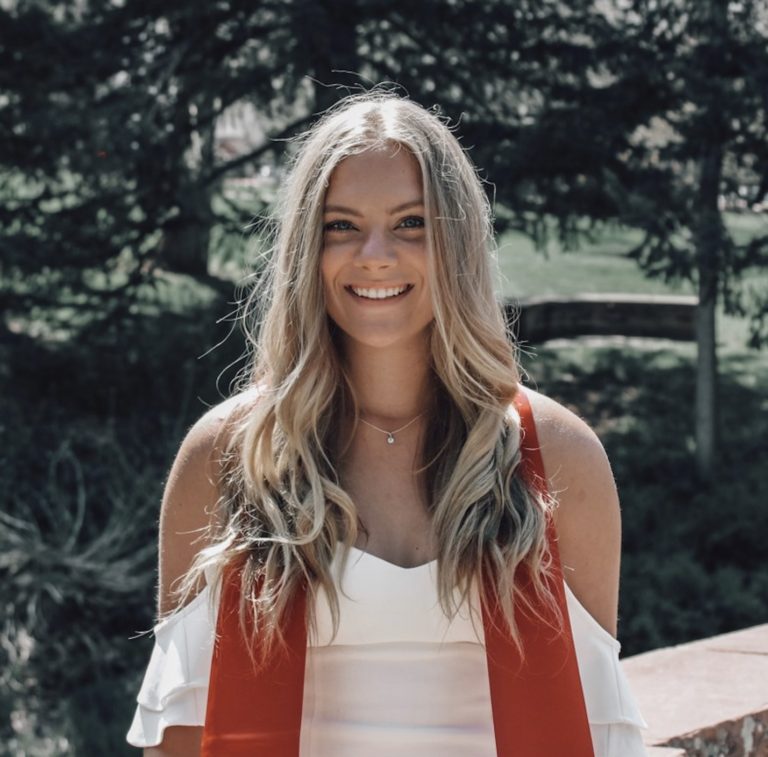 Kelley Laxton is a sportswriter and editor for CrossFit, LLC. Graduating from the University of Colorado Boulder with a degree in journalism and sports media, she has become passionate about promoting women in sports through her writing. Kelley has previously written for Her Sport, the first women's sports magazine in Ireland, and continues to share the stories of strong women in the Sport of Fitness. She currently lives in Ottawa, Ontario, Canada, and enjoys her morning CrossFit class at CrossFit NCR.