Marine Corps CrossFitter Trades Lifters for Combat Boots
4
By
Melissa Yinger
December 3, 2020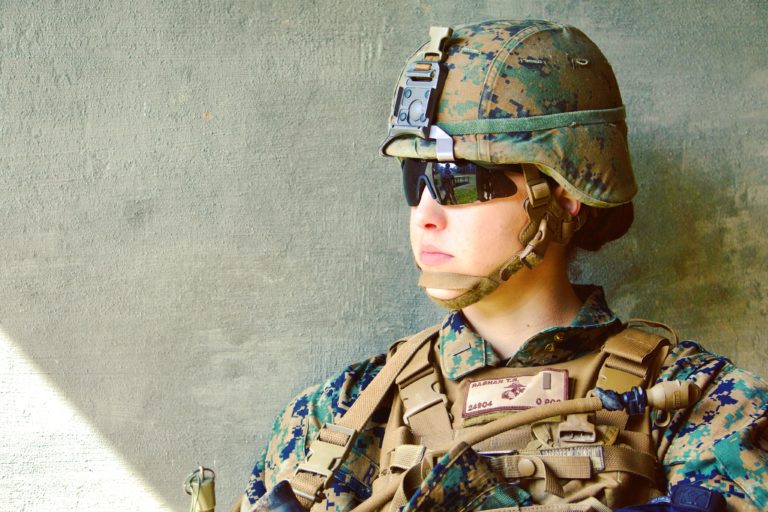 As of 2018, there were 182,000 active duty members in the United States Marine Corps; approximately 9 percent were women.
Every year, all Marines take part in the Marine Corps Physical Fitness Test (PFT). Part of that test is a max set of pull-ups or push-ups.
Before 2014, men performed pull-ups and women performed a flexed-arm hang. In 2015, the Corps planned to change the standard so everyone would perform pull-ups, and women would need to bank 3 reps to pass. Some argued the requirement was unduly prohibitive to women, and the Corps ultimately rolled out new protocol instead.
Since 2017, men and women have been able to choose to perform either pull-ups or push-ups. However, selecting push-ups caps a Marine's score at 80 percent, while pull-ups allow them to reach for 100.
To earn a perfect score on this portion of the PFT, women between the ages of 21 and 25 need to perform 11 pull-ups. The table maxes out at 12 reps. Tylinn Rashan performed 17.
Building Base Skills
Rashan grew up in Albuquerque, New Mexico, where her father was stationed with the U.S. Air Force.
She started CrossFit in much the same way many CrossFitters get started: inspired after watching athletes take on the CrossFit Open.
"It looked fun," she said.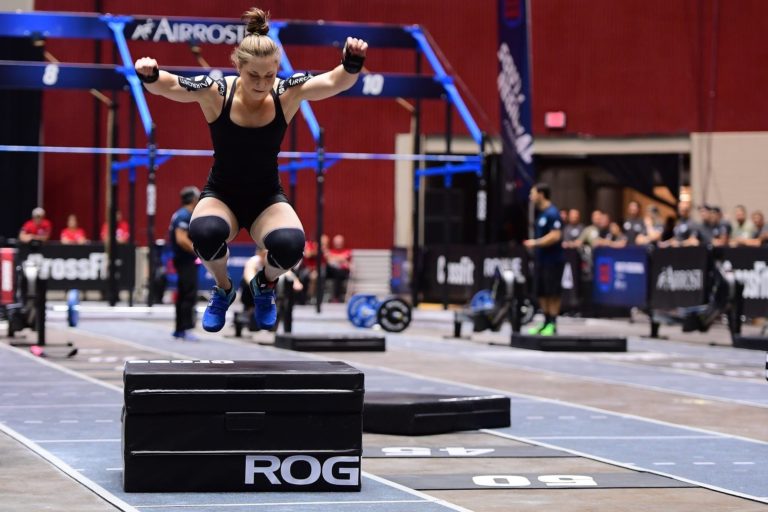 That's about where the quotidian quality of her CrossFit experience ends. Rashan started CrossFit at the end of 2013. By 2014, she was competing at the CrossFit Regionals, a level many would strive for and few would reach.
She earned her strongest finish at the South West Regional that year in Event 2's max handstand walk, bested only by three-time CrossFit Games athletes Amanda Goodman and Tennil Beuerlein.
In a repeat performance of gymnastics virtuosity, she took another top-10 finish in the handstand walk event the following year at the South Regional, this time against an even more competitive field.
"I'm fortunate to have a gymnastics background," she said. "I did it for most of my childhood and through most of high school."
CrossFit appealed to her because she "was kind of looking for something to compete in again," she said.
And compete she did. In total, she participated in four Regional competitions, narrowly missing qualification the fifth time in the 2018 Open.
"In 2018, when I joined (the Marine Corps), I just missed out on Regionals. That year was pretty devastating because I knew I was … the fittest I've ever been … but the heavy clean knocked me out. That's probably my major weakness," she said.
She uses present tense when referring to this so-called "weakness," but here she is in a recent Instagram post throwing around 190 and looking like she has more in the tank: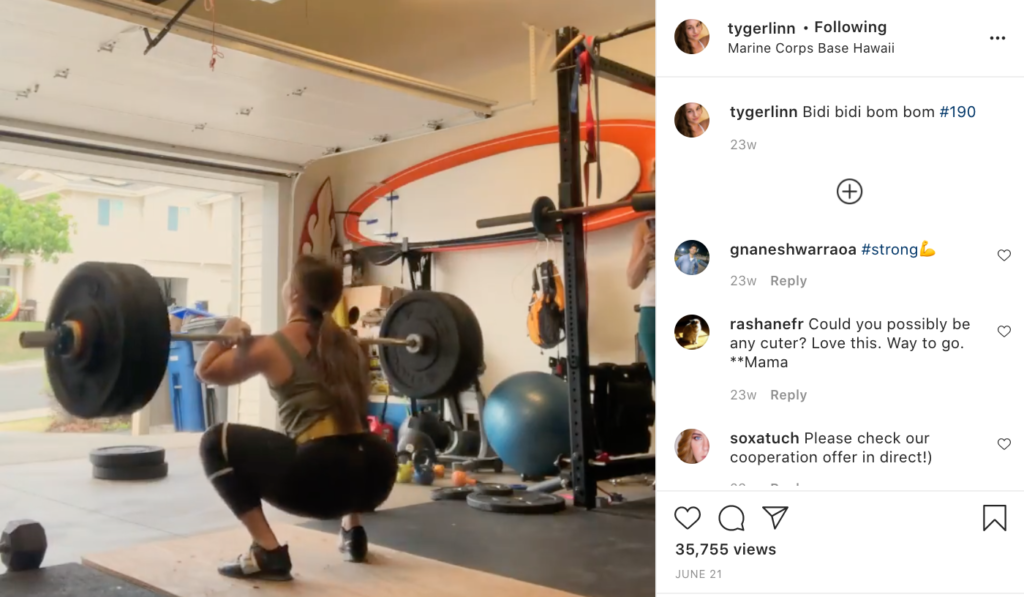 Remarkably, Rashan has continued her CrossFit training while active in the Marine Corps.
"I do have goals to be competitive again," she said, while conceding that her priorities are currently elsewhere.
Here, There, and Everywhere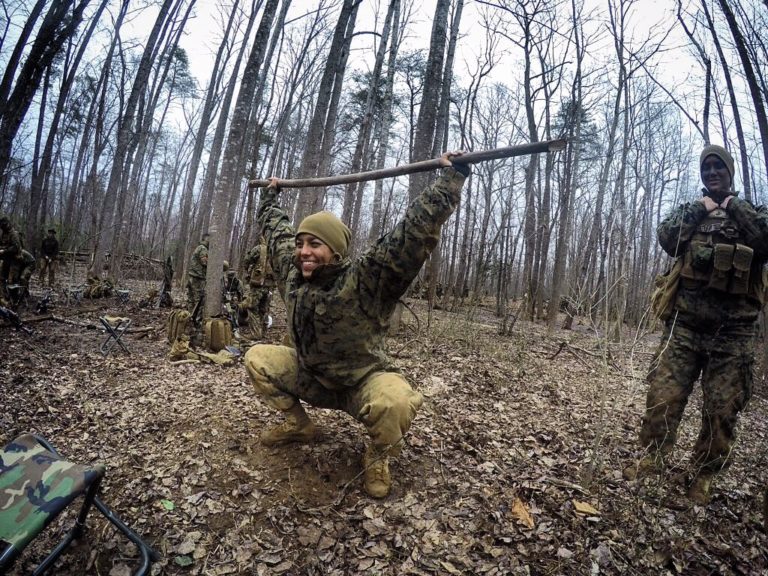 Rashan is currently stationed in Hawaii at Marine Corps Base Hawaii on the Kaneohe Bay near Kailua, where she is filling a combat service support billet with an infantry unit.
On Nov. 17, she was promoted to first lieutenant.
Just as her gymnastics background helped her in CrossFit, CrossFit has contributed to her success in the Corps.
"I didn't train specifically for the Marine Corps," she said. "I didn't have to. My CrossFit training was able to transfer and get me through all the training."
She continues to supplement her physical training with the Corps with some additional CrossFit programming, which she gets in whenever and wherever she can.
"I usually train after work," she said. "Sometimes we'll have the Marine Corps fitness in the morning … and then I'll do my own CrossFit stuff at night."
That training takes place in her garage gym at home or sometimes out in the field. Often, she's wearing her combat boots and cammies.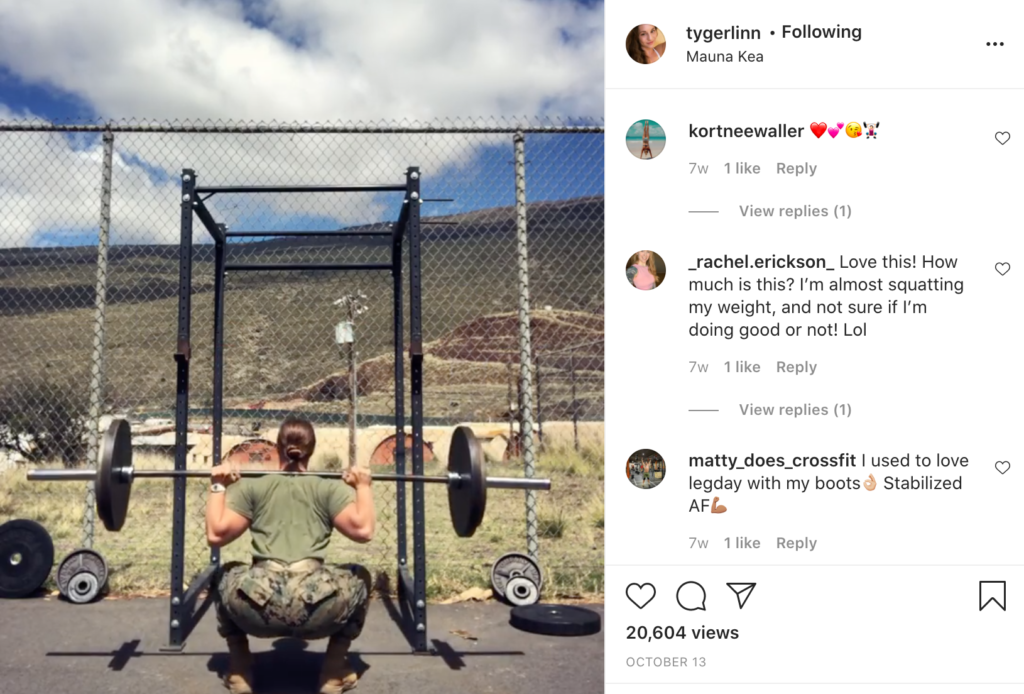 Training in the boots "feels great," she said. "My ankles feel super supported. I may even like them more than lifters."
"I do feel a little boost of strength every time I'm lifting in my uniform," she added.
Not everyone can throw on a pair of military fatigues to get the boost they need to stand up an extra five pounds on their front squat, but scrolling through Rashan's Instagram might dole out whatever extra dose of inspiration you need.
Next month she is headed to 29 Palms in Southern California for a training exercise. A few months later, she will ship out to Okinawa for six months. She's looking forward to the new experiences she will get in her journeys with the Marine Corps, she said.
During an interview with the Marine Officer Programs of West Texas and New Mexico earlier this year, she said, "I decided to join the Marines because I wanted to use my fitness for something worthwhile. I wanted to be a part of something bigger and make an impact. I am really happy with my decision and grateful for the experiences I've had thus far."
CrossFit contributed to and continues to be part of those experiences, she said: "I'm grateful that I had the CrossFit experience. No matter where I go, usually I can connect with CrossFit people."
Comments on Marine Corps CrossFitter Trades Lifters for Combat Boots
4 Comments
Comment thread URL copied!