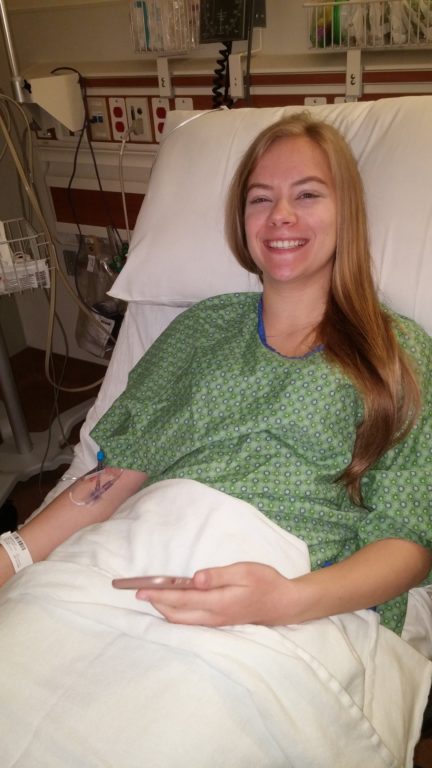 I spent my entire childhood in bed. Most mornings from age 5 to my teen years, I would wake up with flu-like symptoms, never quite understanding why I was spending half the school year in the doctor's office. When flu season did come around, I did not catch the flu. I caught illnesses far worse. Scarlet fever one year, pneumonia the next.
Fast-forward to my senior year. I was 17 years old, captain of the dance team, and enjoying life as a teenager. Then one cold January day in 2017, I woke up with swollen ankles so painful I could not walk. I was taken to the hospital for a full blood panel and received news that my kidneys were filtering too much protein into my urine and I needed to have a biopsy done. In just one week, I was diagnosed with lupus and stage 3 kidney disease. Senior year: canceled.
Lupus is an autoimmune disease where the body's immune system attacks its own tissue and organs. Frequently referred to as the invisible illness, most of the damage happens on the inside. Lupus patients usually look normal and healthy from the outside but can have organ failure and other severe symptoms that are far less visible. With symptoms that range from extreme fatigue to hair loss and nausea, the chronic disease is treatable but not curable.
According to the Lupus Foundation of America, 90% of people with lupus are women, but the Centers for Disease Control and Prevention say the disease is fairly uncommon and very difficult to diagnose. My doctors were confused for years about why I was sick so often. By the time they solved the mystery, it was too late for my kidneys. The disease had been attacking them since I was a child, and doctors estimate I will need a transplant in 10 years.
As a 17-year-old, you never expect to be diagnosed with a disease that will affect you the rest of your life. While my friends were attending basketball games and going out to dinner together, I was in the hospital scrolling through Instagram, watching my youth pass me by. I spent the remainder of my senior year watching from the outside, wondering if I would even receive a diploma.
I knew I had to find a way to improve my odds of living a normal life again. I couldn't let an incurable disease ruin my life before it had even started.
A friend introduced me to CrossFit a few months after my diagnosis, but I was skeptical. Pull-ups and box jumps were the last things my swollen joints could withstand, I thought. After some research, however, I realized the health benefits the fitness routine provided. There were lupus patients who were taken off all their medications after adopting a steady gym routine and healthy diet. Those who once suffered from diabetes, asthma, heart disease, and more were living normal, healthy lives. They were living the life I wanted so badly.
I ran across a story in the CrossFit Journal about a woman who was diagnosed with lupus but managed her disease with CrossFit. Shannon Longfield could barely walk and had to take a nap every few hours before starting CrossFit. After a few months, not only could she walk, but she could also lift weights, jump on a 20-inch box without pain, and stay energized throughout the day. I was experiencing the same symptoms, which motivated me to start at my local CrossFit gym. I wanted to be as strong, happy, and healthy as she was, and I was hoping CrossFit could get me there.
On April 6, 2017, I walked into the doors of CrossFit Roots. At the time, Thursdays were days when athletes interested in CrossFit could try a free class. The workout for the day was a 1-rep-max snatch, and the lift terrified me. I was told to lift a 15-lb barbell over my head, and I looked at my coach in disbelief. I couldn't lift anything if my life depended on it, but he told me to just pick it up and try. I took a brief pause, tired and defeated, and wrapped my hands around the cold metal bar. As I pulled it past my ears, my arms began to shake, and my joints ached. I quickly put the bar down. But I shook out my arms, stepped up to the bar, and tried again.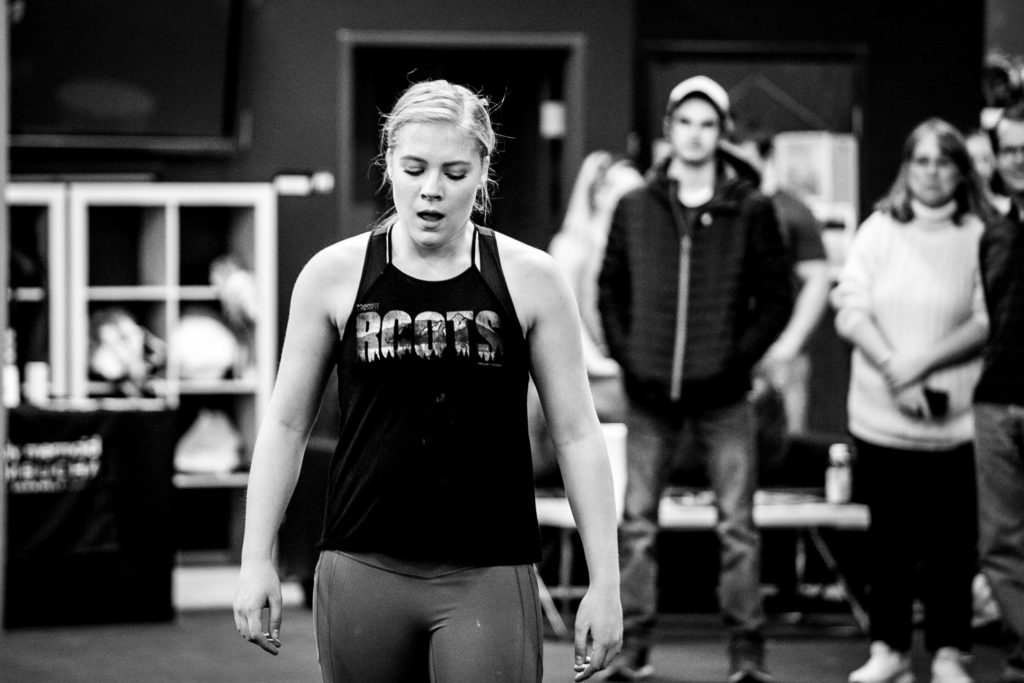 Each day I found myself in the gym trying harder to lift even more weight. The more I wanted to stay in bed and sleep, the harder I pushed to move. It took months to feel stronger and more energized, but it was working. I could feel that I was actively creating my own success story.
My swelling began to noticeably decrease. I had more energy throughout the day and did not have to take frequent naps anymore. Every morning, I felt better and better. I realized I never knew what it felt like to be healthy until then.
After just two years, I had no joint pain and no extreme exhaustion. I could lift a 120-lb barbell over my head without hesitation. I could run, jump, and even skip with joy without wincing in pain.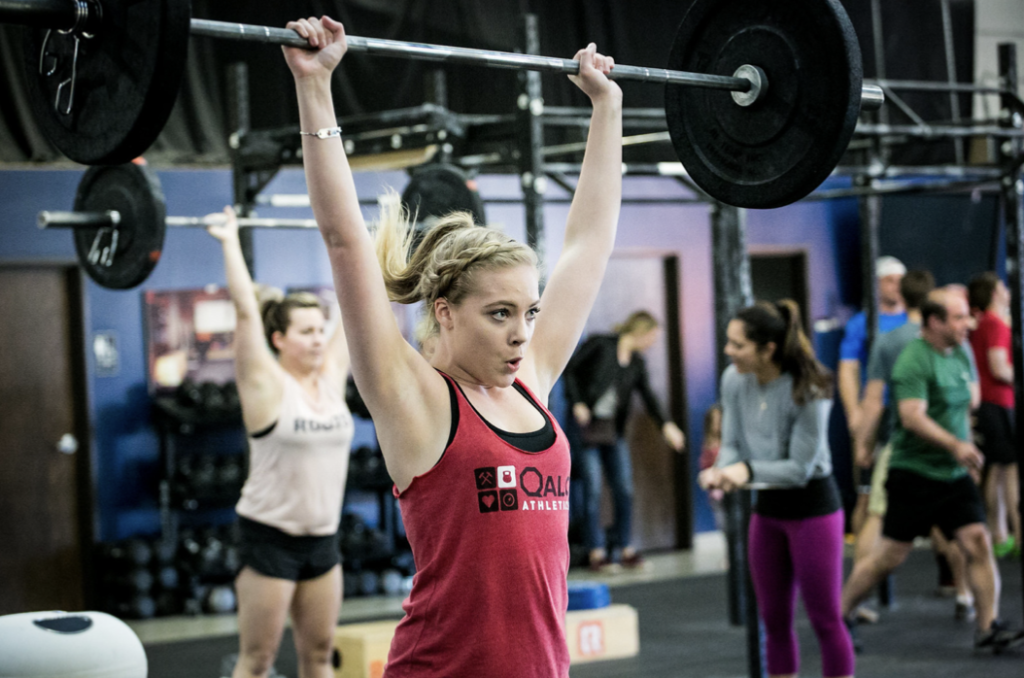 Most importantly, my doctors were shocked to see that my kidneys were getting better. In February of 2017 — one month after my diagnosis — my kidneys were filtering out 7,109 mg of protein into my urine every 24 hours. The normal range for a healthy kidney is 30 to 150 mg every 24 hours. However, in September of 2019, my levels were at 1,480 mg every 24 hours. So while the doctors feared I was on a path toward inevitable kidney failure, I discovered my fitness was starting to strengthen my kidneys more than anyone expected.
The doctors knew it had to do with my lifestyle change.
Studies have shown exercise can reduce inflammation and strengthen the immune system in women with lupus by helping to regulate some of the chemicals involved in the inflammation process.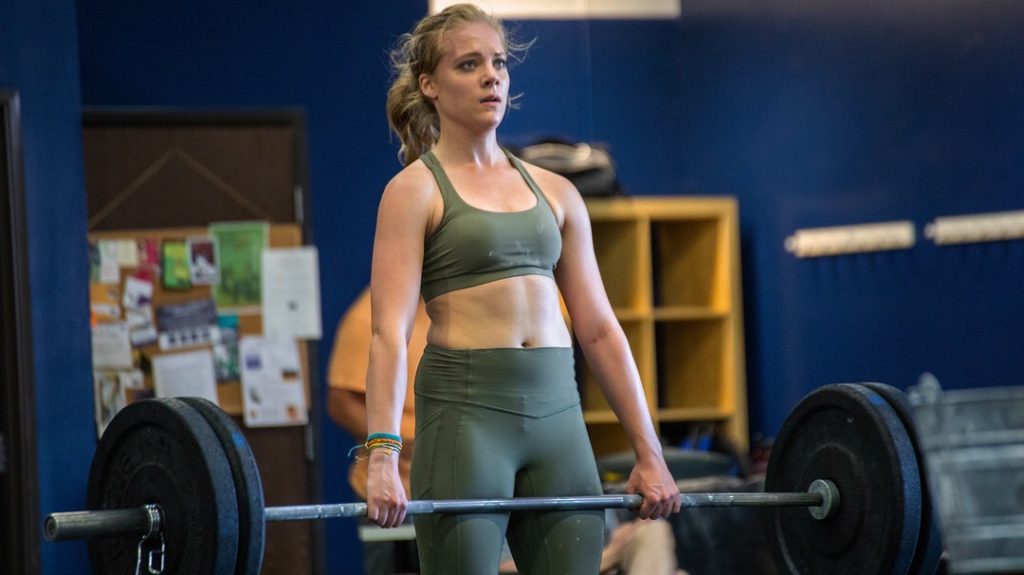 There are many fitness programs that have helped those with chronic disease, especially lupus. What made me continue with CrossFit was its ability to strengthen the mind alongside the body. It helped me focus on overcoming my symptoms and training through the joint pain. I learned to celebrate the little victories in my life and value my health. It changed my expectations of what was possible – never had I expected to be able to do pull-ups, lift a heavy barbell over my head, or run a mile in under nine minutes.
Despite the progress I've made, there is no cure for my condition, and I have a long road ahead of me. Lupus can flare up unexpectedly and reverse the work I have done. But the healthier I am, the longer I will stay in remission. CrossFit has kept me happy, healthy, and out of the hospital, and has reversed the need for a sudden transplant. I have learned that I can achieve more than my body thinks it can. Beat that, lupus.
Comments on Lifting With Lupus