Tia-Clair Toomey has dedicated most of the last decade to perfecting her craft: the Sport of Fitness. In the process, she's become one of the most decorated CrossFit athletes in history with five championships and two second-place finishes at the CrossFit Games.
But one day in early 2019, she received an email from Australian bobsleigh pilot Ashleigh Werner inviting her to try something new: to become her brakeman in a bid for the 2022 Winter Olympics in Beijing, China.
It was a big ask. It would mean a total shift in training and becoming a beginner again. Hundreds of hours and countless resources dedicated to an entirely new sport.
"My passion is in CrossFit," Toomey said. "But when the opportunity arose that I could do both … I was like, 'This is a no-brainer.'"
Technically, she was still doing CrossFit — remember "World-Class Fitness in 100 Words"? Here's the final line: "Regularly learn and play new sports."
It's an oft-dismissed directive, especially among those of us whose days on the field are over — or who never played traditional sports in the first place. But there's a reason it ranks worthy of six of those short 100 words.
New physical challenges test what we've spent hours practicing in the familiarity of the gym. They stimulate new neural connections in the brain, so accustomed to doing and moving in the usual patterns. They expose weaknesses. Regularly learning and playing new sports, or even just using our fitness in new ways, promotes growth and prevents stagnation.
Toomey's been doing it all her life.
"Mum and Dad always wanted me to have different skills because it was only going to benefit me later on in life, having the ability to try new things," she said, recalling her mom driving her to a different sporting practice each day after school — netball, soccer, tennis, track. Her dad even encouraged her to try skydiving.
"He always tried to broaden my horizon (by) trying different things, no matter what it was," Toomey said.
She first excelled in track and field, only to discover a passion for CrossFit along the way. Through CrossFit, she learned to wield a barbell, and one thing led to another — "another" in this case being the 2016 Summer Olympics.
But for Toomey, it's never been about collecting hardware and accolades. It's about reaping the rewards wrought by new challenges: personal development, physical and mental strength, fears conquered, and memories made.
"I'm really just trying to see what I can possibly do in life," Toomey said. "I never thought that this would be my life, ever. … I've just along the way kept exceeding my expectations, and I didn't really put limitations on myself. So I was just like, OK, let's just … keep riding this wave and see what's possible."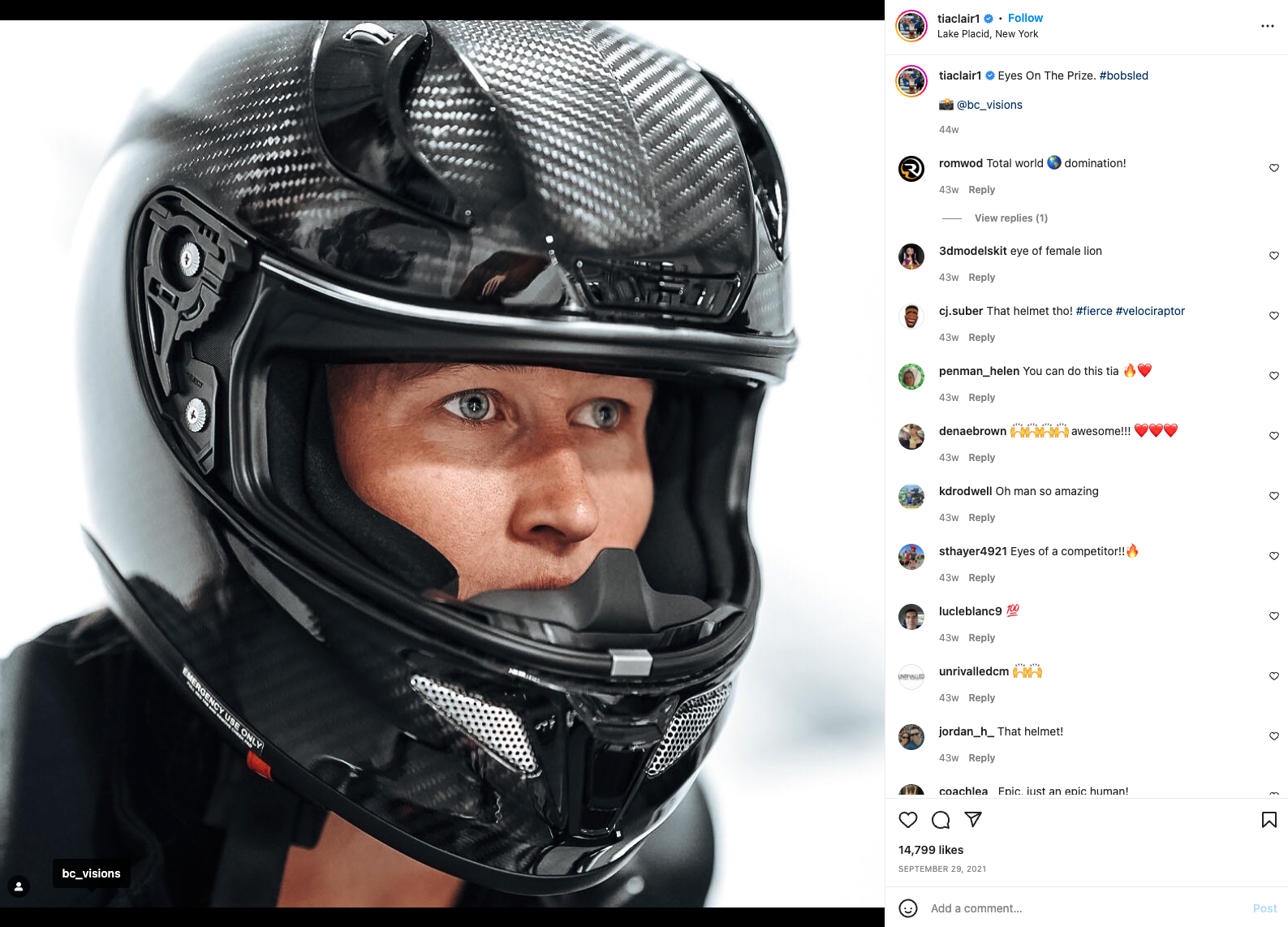 Physics on Ice
A brakeman has three jobs: push the sled, stay low, and hit the breaks at the bottom. Simple enough in theory — but so's a snatch.
"This sport is all about physics," Toomey said. "You're looking to improve your speed and power by hundredths of a second."
It begins with a push.
Both pilot and brakeman start the race by running and pushing an 8.85-ft (2.7-m), 284-lb (129-kg) fiberglass sled a distance of 20-30 m, after which the pilot swings up and into the front of the sled. But the brakeman keeps running for five or six paces before vaulting into the back of the sled; a critical final push in which every angle and fraction of a second counts.
"You're focusing on so many different things within, like, five seconds," Toomey said. "Like generating your hips forward rather than up, and making sure you're pushing through the sled rather than pushing down onto the ice."
When it comes to footwork, "you're wanting to be really fast and snappy," she continued. "Keeping your feet in that dorsiflex position, because if you are really soft with every step that you take, that's just more time on the ground."
During the run, the brakeman's goal is to "be one with the sled, essentially," Toomey said. The challenge is to stay as low and aerodynamic as possible while remaining oriented enough to give feedback to the pilot.
After crossing the finish line, the brakeman — naturally — pulls the brake, a row of metal teeth that dig into the ice.
"It's quite complex, but it's also at the end of the day quite simple," Toomey said. "It's a really fascinating sport."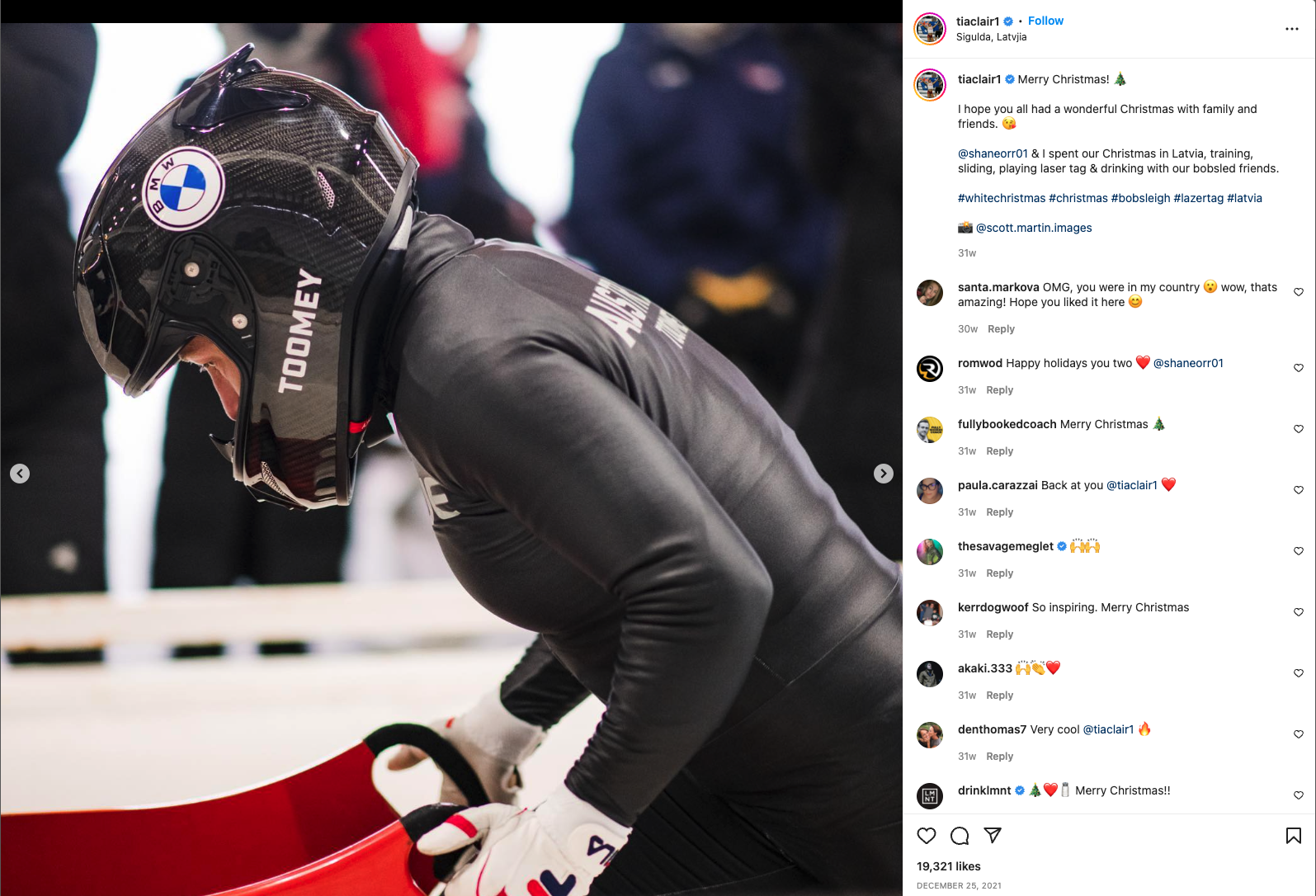 It's a dangerous sport, too. Two-man sleds reach speeds up to 90 miles (145 km) per hour, subjecting riders to as many as four G-forces. At the 2022 Olympics in Beijing, the course spanned almost a mile (1.6 km), featured 16 curves, and dropped 397 ft (121 m) in elevation.
Though athletes wear helmets and burn vests — friction-reducing suits that protect the skin from ice burn in the event of ejection from the sled — there's no doubt every run is a risk.
"It is a very dangerous sport, but I trust my pilot, and I know that she is obviously very conscious of our safety," Toomey said in January 2022. "But we also really want to perform as well — and sometimes in order to perform, you have to push boundaries."
Although Toomey and Werner went on to qualify a sled for Australia in the two-woman bobsleigh event, unfortunately, the Australian selection committee ultimately chose a different pair to compete in Beijing.
Still, Toomey said the effort wasn't wasted.
"It wasn't, because I am such a more developed and mature individual from that experience," she said. "I haven't just learned a lot about myself in terms of my training and competing in the sport of bobsleigh, I've learned about how I need to manage and understand people, and how to get the best out of a team."
And that's not even considering the athletic development that comes with going from newbie to almost-Olympian in just one year.
"The process," she emphasized, "the development. That is what's so addicting and really keeps me motivated to just keep going and try new things, because I can put my ego aside and I can really embrace and harness not being the best, but then work so hard to be the best."
No Regrets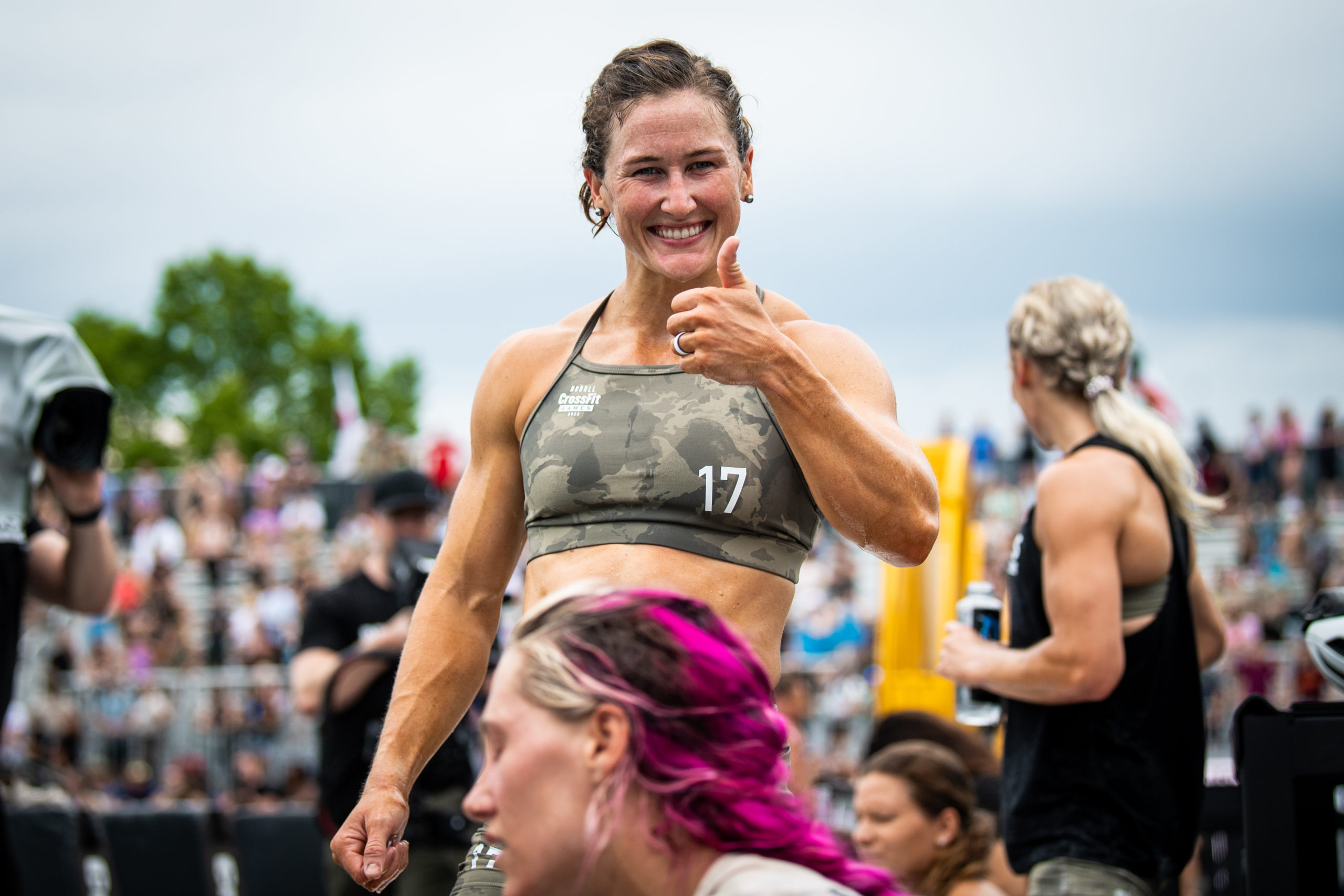 Just one month after qualifying an Australian sled for the two-woman bobsleigh at the Beijing Winter Olympics, Toomey took second worldwide in the 2022 CrossFit Open. Then she took first worldwide in the Individual Quarterfinals. After that, she won the Torian Pro Semifinal.
This week, Toomey will attempt to make CrossFit history by becoming the first athlete, male or female, to win six CrossFit Games championships (let alone consecutive ones). With a record like hers — five gold medals, two silver medals, and 33 Games event wins — she stands a good chance of doing it.
And if she does, she'll have done so despite taking some time to learn and play a new sport.
"Life isn't all about winning the CrossFit Games," Toomey said. "At the end of the day — five, 10 years from now — I want to look back and have no regrets."