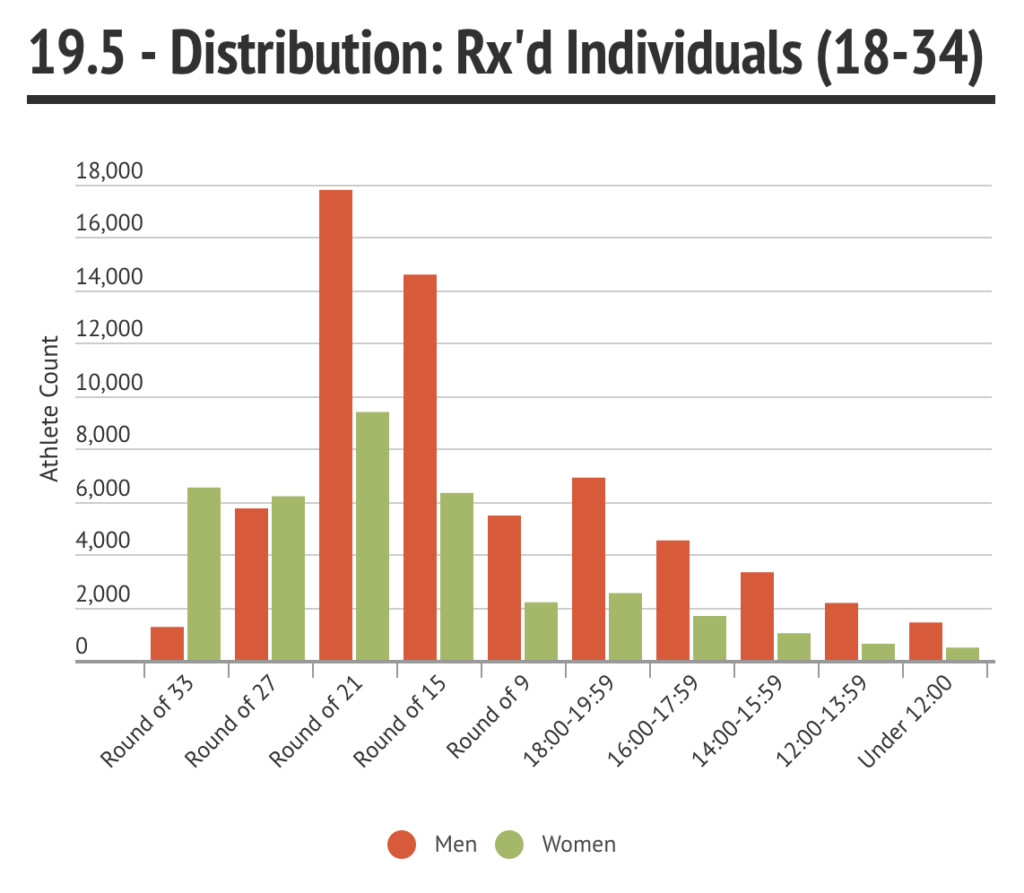 The final workout of the 2019 Open featured a descending ladder of thrusters and chest-to-bar pull-ups, totaling 105 reps of each movement, with a 20-minute time cap. Last year, 18.5 presented athletes with an ascending ladder of the same two movements, so it's no surprise that nearly the same percentage of Open participants decided to tackle the final Open workout as prescribed in 2018 and 2019. Read on to see how the community fared with this year's rep scheme.
Read the article

19.5 Workout Analysis
This 2003 CrossFit Journal article captures an early conception of a universal, multi-event test of fitness that laid the foundation for CrossFit competition, including what would become the CrossFit Open and the CrossFit Games. The design requirements for such a test "included but were not limited to the following: quantifiable results; consistency with the CrossFit fitness concept; raising our commitment to improving absolute strength, relative strength, and gymnastic foundations; balancing intrinsic abilities of smaller and larger athletes; emphasizing exercises critical to and foundational to advanced training; mixing training demands within each test and, of course, over the total competition; a design that would identify an athlete's weaknesses and possibly stand as a workout plan for improving overall fitness; and, finally, we wanted to design a competition that would be 'hard as hell.'"
Read the article

How Fit Are You?
0 Comments
Comment thread URL copied!