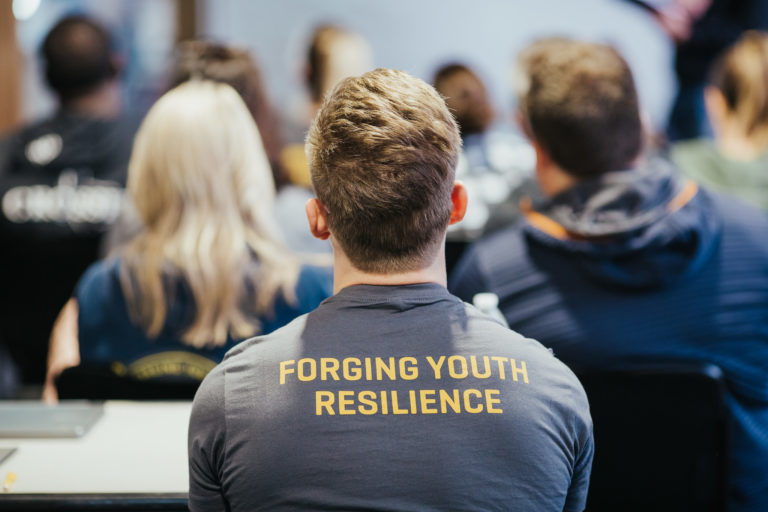 Last month, from March 18-20, Forging Youth Resilience (FYR – pronounced "fire") hosted its first Local Club Summit. Leaders from 11 FYR local clubs across the country joined national board members, volunteers, and partners at The Phoenix Community Center in Denver for a day of training, community building, and fitness!
The summit training lineup included:
Three total hours of training on trauma-informed youth coaching led by FYR Board Vice President and Child and Adolescent Psychologist Duncan Seawell, PSY.D., and Taylor Montey, MA Counseling and Founder of FYR Mindset Reps
A session on recruiting athletes and social media best practices
Instruction related to community outreach and bringing classes to the youth
Board development, local club fundraising, and IGNITE
The day concluded with a team workout coached by Ben Dziwulski of WODprep. The entire community of FYR supporters will have the chance to take on the workout in May during FYR's peer-to-peer fundraiser, IGNITE!
On Saturday evening, the group honored Lee Knight, founder of the FYR national program, for more than a decade of leadership and service to this organization at a celebratory dinner.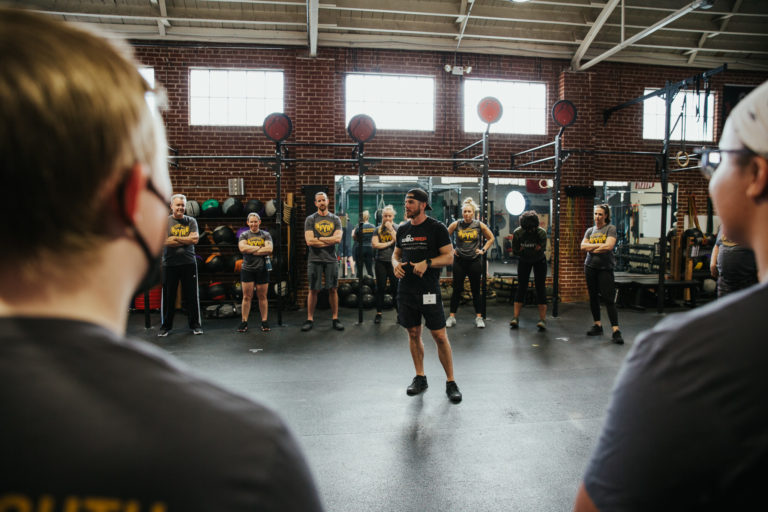 CrossFit Global Head of DEI Elaine Marino attended the event and shared, "I was especially interested in learning more about trauma-informed coaching because I think it is something that should be infused in our seminar coaching and with all of our coaches. My whole goal is to increase access. CrossFit is for everyone. I like to say it is for 'every' 'body,' but not everybody has access to it yet."
Attendees received goodies from FYR sponsors Ascent, NOBULL, and O2 Recovery Drinks and had a chance to hear from Wes Barnett, the VP of Business Development for the Athletics Division at THORNE. Yeti generously underwrote transportation costs for the event and lunch was provided by MyFitFoods.
The goals of the summit were to build organizational knowledge so all participants are prepared to serve youth who have experienced trauma, to build organizational capacity so we can continue to secure the necessary resources and partnerships that will allow the organization to achieve success and grow, and finally to build community!
About Forging Youth Resilience (FYR)
FYR empowers young people to build physical and mental strength for life by providing access to a network of community-based fitness programs (like CrossFit) and mentorship. We serve youth coming from under-resourced families or communities, who might also be out of school, in foster care, or involved in the justice system. FYR offers weekly classes at nearly 20 Local Clubs across the nation, with a reach (pre-COVID) of over 500 athletes every year. Classes include goal setting and reflection, challenging workouts, nutrition education and connection with mentors and coaches. This July, we will hold our ninth annual Summer Leadership Camp, Camp FYR. Each year, 20 to 30 athletes are selected to attend through an application process. The FYR Camp experience pushes our athletes out of their comfort zones, provides an opportunity for self-reflection and meaningful connection with peers and mentors, and proves to our athletes that they are capable of incredible achievements. We host other events throughout the year including a Summit for our local club leaders, and a workout fundraiser called IGNITE for the entire community to participate in. If you'd like to learn more or get involved please visit our website (forgingyouthresilience.org) to sign up for our monthly newsletter, and find us on social media, @forgingyouthresilience.
Follow FYR
Website: www.forgingyouthresilience.org
Instagram: @forgingyouthresilience
Facebook: @forgingyouthresilience
Twitter: @forgingyouth
Photos courtesy of FYR