By
Dr. Malcolm Kendrick
December 13, 2019
Evidence-based medicine (EBM), or evidence-based medical practice, has been described in the following way:
Evidence-based practice is the conscientious, explicit and judicious use of current best evidence in helping individual patients make decisions about their care in the light of their personal values and beliefs. (1)
No one could disagree with this statement, or with the philosophy that medical practice should be based on the best evidence. Unfortunately, the current and unquestioned dominance of EBM in medical practice has, in many cases, created more problems than it has solved.
Some of the most intractable difficulties have evolved because the direction of EBM has been set by the pharmaceutical industry. In large part, this is because pharmaceutical companies are virtually the only organizations with enough financial power, motivation, and infrastructure to carry out large-scale clinical trials on new medical interventions — including drugs.
Almost inevitably, this has led to evidence-based medicine moving toward what could be described as distorted clinical priorities.
Pharmaceutical company influence on research priorities
Bringing a new pharmaceutical product or health-care intervention to the market is extremely costly. An article in the Journal of Health Economics from 2016 states, "The estimated average out-of-pocket cost per approved new compound is $1395 million (2013 dollars)" (2).
An outlay of considerably more than a billion dollars can only be recouped through product sales. This directs research into new drug treatment(s) where the market is of a sufficient size to create the required return on investment, which means rare conditions struggle to attract research funding (3), and short-term medical conditions will have the same problem.
For example, if someone develops a chest infection, they will most likely receive a one-week course of antibiotics, after which, the treatment finishes. This means the maximum sales window for the product can be as little as seven days.
If, on the other hand, someone has a raised blood pressure, or raised blood cholesterol, or raised blood sugar levels, the course of treatment will almost inevitably be lifelong. Medications cannot cure — or treat — these medical "conditions," only control them.
This can result in continuous medication being required for 30 or 40years (and in some cases, even longer). This equates to 11,000 and up to nearly 15,000 days of treatment.
Therefore, it is not difficult to understand which conditions will inevitably receive the greatest research interest and funding. The requirement to maximize return on investment is the major reason why, in the last 30 years, only four new antibiotics have been discovered and brought to market, the most recent of which appeared nearly 10 years ago (4) 4.
The Antibiotic Resistance Crisis

In contrast to the stagnation with antibiotics, in the last 30 years, eight different statins have been brought to market along with ezetimibe and three new agents known as PCSK9 inhibitors, which are used to lower blood cholesterol. Many more cholesterol-lowering drugs are currently in development. There have also been four major trials on HDL-raising ("good cholesterol"-raising) agents, all of which failed at a cost of several billion dollars (6).
Looking at another closely related market, in the last seven years there have also been at least eight new medications developed for the management of Type 2 diabetes (7). In addition, many of those with Type 2 diabetes now require insulin alongside oral medications. It is difficult, if not impossible, to establish how many new formulations of insulin have been developed recently, but it is clear that the cost of these new insulins has risen very rapidly.

The overall global market for diabetes drugs is also expanding very rapidly, as outlined in the report "Diabetes drugs market value to reach US$58.4 billion by the end of 2025":
… the global diabetes drugs market was valued at US$43.1 bn in 2016 and is expected to be worth US$58.4 bn by the end of 2025. During the forecast years of 2017 and 2025, the global market is expected to surge at a CAGR of 3.6%. Out of the various types of diabetes, the demand for drugs to treat Type 2 Diabetes is likely to be on the rise during the forecast period. In terms of geography, North America is expected to dominate the global market as healthcare expenditure in the region is poised to improve at a remarkable rate. (9)
This is in stark contrast to the two men who first isolated insulin nearly one hundred years ago. As Julia Belluz explains, "When inventor Frederick Banting discovered insulin in 1923, he refused to put his name on the patent. He felt it was unethical for a doctor to profit from a discovery that would save lives. Banting's co-inventors, James Collip and Charles Best, sold the insulin patent to the University of Toronto for a mere $1. They wanted everyone who needed their medication to be able to afford it" (10).
Today, where the market leads, investment and research follow. The research, in turn, creates the "evidence," and this evidence underpins the creation of the medical guidelines — guidelines that drive medical activity and prescribing. Indeed, doctors failing to follow guidelines may well lose their license to practice medicine.
The domination of market forces on funding, research, and EBM itself has had very negative consequences, not simply confined to the U.S. and Europe. A Chinese doctor wrote an article called "Perspective and future of evidence-based medicine" that brings together some of the key issues:
During the 1990s, pharmaceutical industries began to be involved in EBM. Before then, physicians could resist the temptations of "drug rep" because often the drugs from these drug companies lacked clinical evidence. Gradually, the pharmaceutical industry has realised that EBM was not a threat to them but rather an opportunity.
If their drug research has been published in a reputable journal, this drug would likely be recommended by the clinical science and as a result, it would bring far more profit to the manufacturer than the effort of marketing by pharmaceutical representatives. This turn of the event has had far reaching effect on the use of EBM. This process is just like a famous quote on statistics: if you query the data, data would provide the answer. Most recently, an online survey conducted by British Medical Journal (BMJ) has revealed that 75% of physicians felt that EBM was collapsing. (11)
EBM should not be collapsing. Medical practice requires high quality evidence to guide clinicians to use the best possible interventions. Unfortunately, financial imperatives have distorted the evidence base, directing medical practice into areas where profits can be made. Rather than where there is the greatest need.
---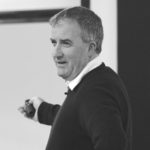 Malcolm Kendrick is a family practitioner working near Manchester in England. He has a special interest in cardiovascular disease, what causes it, and what may prevent it. He has written three books: The Great Cholesterol Con, Doctoring Data, and A Statin Nation. He has authored several papers in this area and lectures on the subject around the world. He also has a blog, drmalcolmkendrick.org, which stimulates lively debate on a number of different areas of medicine, mainly heart disease.
He is a member of THINCS (The International Network of Cholesterol Sceptics), which is a network of doctors and scientists who believe that cholesterol is not the main underlying cause of heart disease. He remains a proud Scotsman, whisky drinker, and failed fitness fanatic who loves a good scientific debate — in the bar.
---
References
Sackett DL, Rosenberg WMC, Muir Gray JA, Haynes RB, Richardson WS. Evidence based medicine: What it is and what it isn't. BMJ 312(13 Jan. 1996): 71.
DiMasi JA, Grabowski HG, Hansen RW. Innovations in the pharmaceutical industry: New estimates of R&D costs. Journal of Health Economics 47(May 2016): 20-33.
Timmis O. Why is rare disease funding rare? pharmaphorum.com. 24 Oct. 2013. Available here.
Centers for Disease Control and Prevention. Antibiotic/antimicrobial resistance. Available here.
Ventola CL. The antibiotic resistance crisis. Pharmacy & Therapeutics 40.4(April 2015): 277-283.
Joy T and Hegele RA. The end fo the road for CETP inhibitors after torcetrapib? Current Opinion in Cardiology 24(2009): 364-371.
Anderson L (reviewer). Top 8 breakthrough diabetes treatments you may have missed. drugs.com. 24 March 2019. Available here.
Luo J, Avorn J, Kesselheim AS. Trends in Medicaid reimbursements for insulin from 1991 through 2014. JAMA Intern. Med. 175.10(Oct. 2015): 1681-1686.
Transparency Market Research. Diabetes drugs market value to reach US$58.4 billion by the end of 2025. prnewswire.com. 12 Dec. 2017. Available here.
Belluz J. The absurdly high cost of insulin, explained. vox.com. 7 Nov. 2019. Available here.
You S. Perspective and future of evidence-based medicine. Stroke and Vasc. Neur. 1.4(Dec. 2016): 161-164.
Comments on Evidence-Based Medicine, Part 1: Industry Distorts Clinical Priorities
0 Comments
Comment thread URL copied!