"Consumer Advocacy" Group ACSH Revealed as Front Group for Corporate Interests
2
It's a name aimed at inspiring consumer confidence: The American Council on Science and Health (ACSH) proclaims itself to be a pro-science, consumer advocacy nonprofit group that exists only to support legitimate science and medicine while debunking "health scares."
The organization asserts on its website that it does not "represent any industry" and states that the work of ACSH columnists and the group's panel of scientific advisors is simply to help consumers, journalists, and policymakers "see past scaremongers and activist groups" who wrongly raise concerns about genetically modified crops, pesticides, industrial chemicals, nuclear power, natural gas, and other issues.
But while the name carries with it the aura of an authentically independent voice on controversial questions of science and public health, internal ACSH records show in reality the organization has relied for years on hefty donations from corporations and foundations whose interests ACSH promotes.
As it accepts funding from wealthy companies, ACSH advises that pesticide contamination in the food supply is nothing to worry about; sugar is "simply another dietary component that can be consumed in moderation without guilt or worry"; fossil fuel restrictions are a threat to the global economy; and fracking is "good for the planet." ACSH has also worked with industry to deny the science and impacts of climate change.
The group laments efforts to hold pharmaceutical companies accountable for the opioid crisis, which ACSH refers to as "anti-opioid hysteria"; defends the safety of Johnson & Johnson's baby powder despite multiple jury decisions finding the products contained asbestos that can cause cancer; and rails against attempts to ban or tax sugary sodas. And ACSH cements its industry support by frequently publishing false allegations against journalists and scientists whose work contradicts industry positions.
The group pushes these and other narratives through myriad ACSH blogs, articles, reports, op-eds and columns that are published not only on the organization's website but also often on the platforms of mainstream news and magazine sites, including USA Today and Forbes.
In 2011, ACSH released a book titled Scared to Death: How Chemophobia Threatens Public Health. In 2016, the group published The Name Game: How Unethical Environmental Groups and Toxic Fanatics Scare You With Words, claiming that organic food companies, environmental groups and "fame-seeking celebrities" are attempting to undermine the American public's confidence in science by promoting a "dishonest agenda."
But a look at internal emails and other ACSH-related documents obtained through litigation and by investigative journalists shows that it is ACSH whose publicly stated agenda appears dishonest. The documents show the organization is not actually as independent as it proclaims and its backing of certain products and practices is at least partly linked to funding the organization solicits from the companies that profit from those same products and practices.
ACSH posts some financial reports on its website but does not show specific donations from individual companies or foundations. But an internal 2013 financial report obtained by the press showed substantial funding provided by a long list of corporate donors, including Syngenta, McDonald's, Coca-Cola, Chevron, Bristol Myers, Bayer CropScience, American Petroleum, and Procter & Gamble. The 2013 report showed ACSH was hoping for continued support from "previous donors," including pesticide and GMO seed maker Monsanto; CropLife America, which is the agrochemical industry lobbying group; Dow AgroSciences, the pesticide arm of Dow Chemical; oil and gas giant ExxonMobil; and multiple cigarette and tobacco makers.
The financial report for ACSH further shows the group planning new "Projects/Prospects Cultivation" involving BASF Corp, one of the world's largest chemical companies; packaged food company Conagra; energy company ConocoPhillips; and consumer products maker Johnson & Johnson.
Records dating back to the 1990s show ACSH funding ties to Mobil's pro-oil agenda, for instance. The Mobil Foundation recommended a US$15,000 grant for ACSH in 1994, writing that the group's executive director, Elizabeth Whelan, was an articulate "counterpoint to so-called 'public interest' groups." The ExxonMobil Foundation has been a reliable funder to ACSH over the years, making donations of at least $10,000 to $25,000 every year for several years, records show.
Similar relationships are seen with companies selling pesticides. In ACSH email communications obtained from 2009, ACSH asked the Swiss chemical company Syngenta for $100,000, "separate and distinct" from the money Syngenta already was "generously providing" to the group. In exchange, ACSH said it would publish a paper and a "consumer-friendly booklet" about "pesticides and health," including a focus on Syngenta's leading herbicide, a chemical called atrazine.
Email communications also detail a cozy arrangement with Monsanto. One 2013 email written by a Monsanto executive details arrangements by the company for seven pro-GMO "policy briefs" to be published on the ACSH website. ACSH would coordinate with a consulting company to "merchandize the policy briefs including development of media-specific materials, such as op-eds, blog postings, speaking engagements, events, webinars, etc.," the Monsanto executive wrote.
Emails dating from 2015 obtained through litigation against Monsanto show ACSH seeking and receiving financial commitments from Monsanto at a time when the company's top-selling weed killer, a chemical called glyphosate (the active ingredient in Roundup), was under scrutiny as a health hazard and potential carcinogen. In one email string to Monsanto, ACSH detailed the "unrestricted" financial support the organization desired from Monsanto: "Each and every day we work hard to prove our worth to companies like Monsanto," the ACSH email states. ACSH noted in the email that it was "coming up to speed" on the "glyphosate issue."
A return email from Monsanto states, "The answer is yes — we will contribute to ACSH … definitely count us in!!"
A separate internal email chain among Monsanto executives discussed ACSH's work defending glyphosate, noting, "They had DOZENS of pro- … and glyphosate postings last year." The Monsanto executive authoring the email wrote to his colleagues enthusiastically: "You WILL NOT GET A BETTER VALUE FOR YOUR DOLLAR than ACSH."
Since that email string four years ago, ACSH became a particularly vocal critic of a team of cancer scientists representing the World Health Organization's International Agency for Research on Cancer (IARC) after the scientists classified glyphosate as a probable human carcinogen. The classification was a blow to Monsanto, which patented glyphosate in 1974 and has marketed multiple herbicide glyphosate-based brands, including Roundup, for decades.
Monsanto, which became a unit of Bayer AG in June 2018, is now facing 42,700 plaintiffs accusing the company of knowing that its glyphosate-based herbicides caused cancer but hiding the risks from consumers. Three trials so far have resulted in jury verdicts totaling more than $2.3 billion, though the trial judges in each case have lowered the verdicts.
ACSH and the group's "advisors" have posted dozens of anti-IARC and/or pro-glyphosate articles on the ACSH website as well as on other sites, including a Forbes contributor platform. The group refers to the "IARC-glyphosate charade," and alleges the international team of cancer scientists who classified glyphosate as a probable carcinogen committed "scientific fraud."
It is noteworthy that even as ACSH accuses independent scientists of fraud, longtime ACSH leader Dr. Gilbert Ross was convicted and sentenced to 46 months in prison in the 1990s for defrauding New York's Medicaid program. Ross has been affiliated with ACSH since 1978, serving as director for many years. He is listed now as ACSH's "emeritus senior director of medicine and public health."
Ross has been a vocal defender of such things as McDonald's chicken nuggets, saying concerns about chemical additives are a "fallacy," and "anti-McDonald's people are using chemophobia to attack Chicken McNuggets, saying that since they're made with some synthetic chemicals they must be dangerous."
One of ACSH's main targets of late has been the organic food industry, which has seen dramatic growth in recent years as consumers seek out products without synthetic chemicals and with protections for animal welfare. The U.S. organic food market was valued at $48 billion in 2018 and predicted to grow to a value of roughly $70 billion by 2025. Globally, organic food and drink sales surpassed $100 billion in 2018, according to research analysts.
In response to the growing consumer demand, ACSH has been publishing articles decrying the benefits of organic food, arguing among other things that it is too expensive and of "poor quality"; and alleging that the organic industry uses "unethical lobbying tactics" and "promotes child labor in Africa."
ACSH headlines include "20 Reasons Not to Feed Your Family Organic," "The Dirty Truth About Organics" and "US Farmers Shy Away From Organic Crops."
In a world populated by confusing and conflicting narratives about public health, food, and science, consumers are in increasing need of reliable sources of information.
But when it comes to ACSH, critics say caution is warranted. Veteran consumer advocate Ralph Nader was quoted in a 1991 book describing ACSH this way: "ACSH is a consumer front organization for its business backers. It has seized the language and style of the existing consumer organizations, but its real purpose, you might say, is to glove the hand that feeds it."
---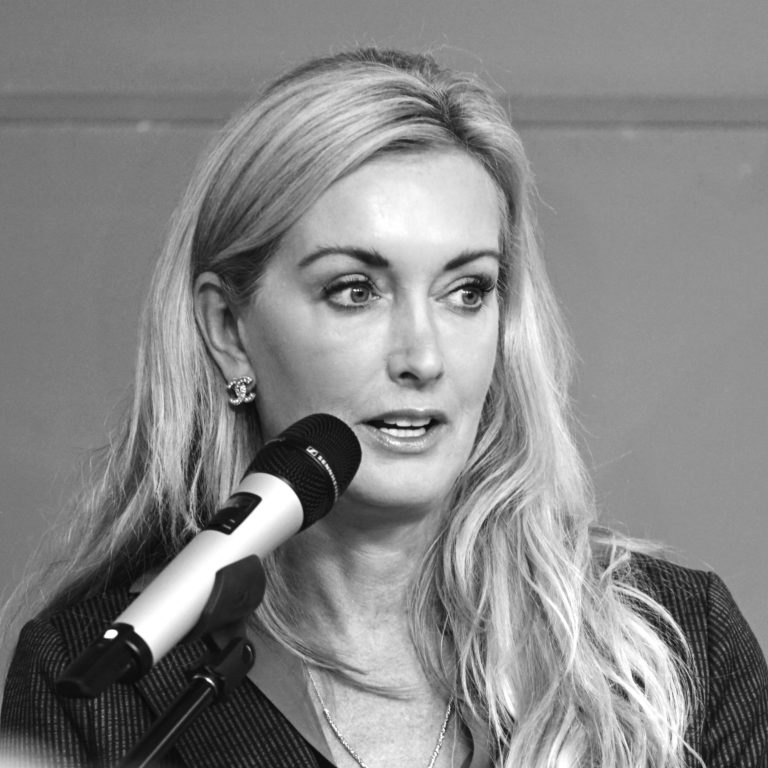 Carey Gillam is a journalist and author, and a public interest researcher for U.S. Right to Know, a not-for-profit food industry research group. She is also a Guardian U.S. columnist.
Comments on "Consumer Advocacy" Group ACSH Revealed as Front Group for Corporate Interests