CrossFit's Commitment to Diversity, Equity, and Inclusion
Black lives matter, absolutely. Brown lives matter, absolutely. It's core to everything I believe as a person. Racism, sexism are absolutely abhorrent. We're not going to tolerate them within CrossFit.

CrossFit CEO Eric Roza, in his first interview after the purchase of CrossFit was closed
Foundational Principles for DEI at CrossFit
We are the leading platform for health, happiness, and performance. Inclusion is at the foundation of our mission.

We are a resilient global community committed to changing lives through CrossFit.

Hard work is our unifier.
We resolve to promote diversity, equity, and inclusion (DEI) worldwide, inside and outside our communities. We acknowledge and anticipate that DEI takes different forms around the world. Our commitment is global.
We hold ourselves accountable to our members, owners, affiliates, and employees to actively reject all forms of bigotry in our community. This includes on the basis of age, race, gender, physical ability, religion and sexual orientation. There is no tolerance for discrimination in CrossFit.
We recognize that our work will be continuous and change is incremental. With humility, we strive toward excellence.
We see people's common humanity, and we're not going to discriminate against people, and we're going to affirmatively reach out and make sure people feel welcome, and we're conscious also that we're not starting from a blank slate."
How CrossFit Is Turning Its Values Into Action
CrossFit has appointed an

experienced head of Culture and Inclusion

who reports directly to the CEO to guide the company's DEI efforts.

CrossFit is building a

diverse leadership team

, including multiple women and people of color, and they are all committed to CrossFit's DEI vision and values.

CrossFit has established an independent board of directors made up of a diverse group of outside business leaders, including members of color and women.

CrossFit is forming a DEI Council and soliciting applications from across the community to serve as an ongoing forum to review and strengthen our efforts.

CrossFit has launched a

Scholarship Program

to expand access by providing no-cost L1 training in underserved and underrepresented communities.

CrossFit has committed to fund a

$7 million endowment

for the CrossFit Foundation to advance public health in underserved communities.

CrossFit has invited every person in the community to share their experiences, ideas, and recommendations with the DEI team (inclusion@crossfit.com

).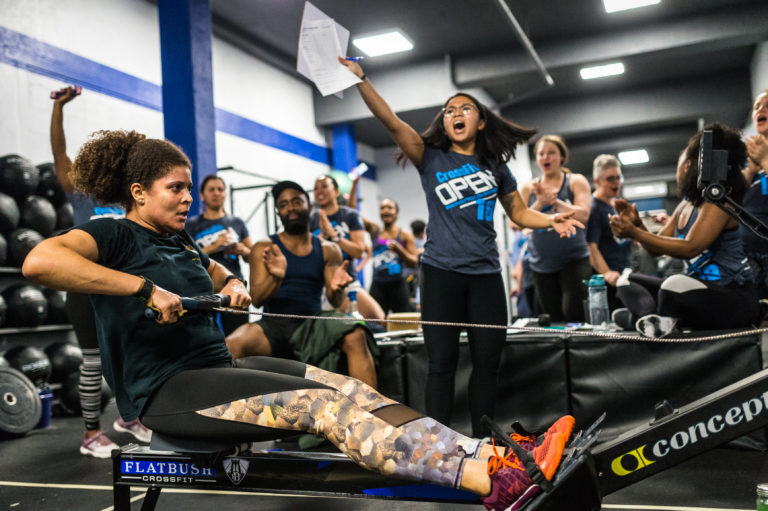 … with much more to come, as CrossFit implements a process of iterative and continuous improvement.
We had a great conversation with Roza about his philosophy around diversity, equality and inclusion. It's something he's really committed to and those things are also our north stars … . I know that he's really committed to changing some of the unhealthy cultures within the organization, and he's committed to making CrossFit more accessible to underserved communities, just like what we're trying to build in Detroit."
Formalized the CrossFit values.
Hired three C-level executives from diverse backgrounds.
Hired the first ever Global Head of DEI at CrossFit LLC.
Scaled the CrossFit Open to include an all-gender, 100-percent inclusive leaderboard for the LGBTQ+ community and allies.
Included 3 new Adaptive categories at the 2021 CrossFit Games.
DEI Council set-up to consult with content producers and leaders across the organization to inform their work, such as providing input for the first ever Affiliate Playbook.
What Next Steps Will CrossFit Take to Strengthen DEI?
Upcoming steps in CrossFit's 2021 DEI plan include:
Developing a DEI education, awareness, and training plan for CrossFit employees and other stakeholders.

Adding Continuing Education courses on serving diverse and underserved communities to our training library. Coursework is already available from Adaptive Training Academy

here

.

Continuing to recruit, hire, and promote extraordinary candidates from diverse backgrounds, genders, and ethnicities.

Regularly updating members of the CrossFit community on the steps the company is taking as an organization.

Hiring first ever Executive Director of the Foundation to lead the CrossFit Foundation to a new era of growth and impact.

Hiring an Accessibility Specialist as part of the DEI team.
Please continue to refer to this page for information on our ongoing efforts.
By bringing these discussions into the space, we're turning the space into a place that can, in turn, impact outside of the four walls of a CrossFit box, because people have an understanding that these issues exist and that they have the ability, in some capacity, to help fix these problems.

Games Athlete Chandler Smith, on how CrossFit can drive conversations on diversity
We are thrilled to announce the new CrossFit DEI Council. These councilmembers come from all over the CrossFit ecosystem and will work with the leadership team to help ensure diversity, equity, and inclusion is woven into the fabric of CrossFit.